Products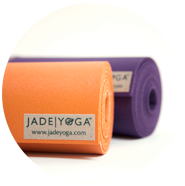 Jade Yoga Mats
The best selling eco- friendly yoga mat is a 3/16 thick mat. It is made from natural rubber. This popular yoga mat provides cushion and comfort as well as optimum grip ideal for a hot, sweaty practice.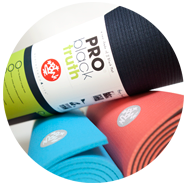 Manduka PRO
This best-selling, thick yoga mat is luxuriously dense for unparalleled comfort and cushioning. With a superior non-slip fabric-like finish, and simple, elegant design, The Manduka PRO will revolutionize your practice.< We also carry: PRO limited, PROlite, and ekoSuperlite Travel.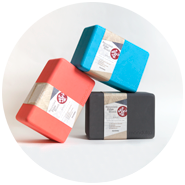 Manduka's Recycled Foam Block
Manduka's Recycled Foam Block is the first among equals – consisting of over 50% recycled EVA foam, this lightweight yoga block provides unbeatable comfort, style and support.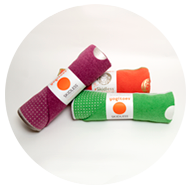 Yogitoes
Yogitoes Mat Towels These eco-conscious towels feature our groundbreaking, patented silicon nub Skidless technology, and will grip your mat and help prevent slipping no matter how much you move or sweat. Available in a variety of collections.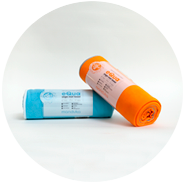 eQua® Mat Towel (Standard 72″)
Manduka eQua® Mat Towel (Standard 72″) Super-absorbent, non-slip and quick drying, the eQua Mat Towel spreads over the yoga mat to provide a slip-resistant, hygienic surface. Designed for mats up to 71″ long. Works great for all types of yoga including hot yoga and Vinyasa Flow Yoga.
Please check your app marketplace for our latest mobile app.